K9 Kutz Dog Groomer Huddersfield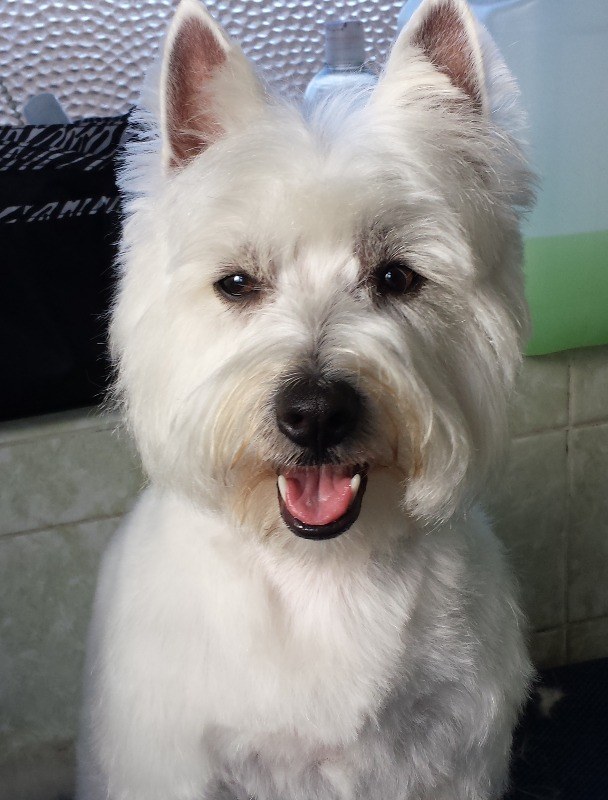 Bath & dry

Brushing & combing

Clipping

Scissoring

Nail trimming

Ear cleaning & plucking, were required

D.B.S Licenced

Local authority licenced

Fully insured

Home visits available for small to medium dogs

Appointments not always necessary

1 to 1 grooming

Qualified & fully insured with 15 years experience
PHONE 07717471354
Full menu of services
Please mention if badly matted or tangled in knots etc as a suitable appointment will be booked with extra time !
prices start from as little as £10 for a wash & dry.

Full groom starting from £25

dogs groomed 1 to 1

no crates used
'Same day appointments sometimes available'
The Salon is fully equipped with warm shower at a pawfect temperature, coats are deep cleaned with two shampoo's, one to deep clean dirt, mud and grease and the second shampoo to leave the coat and skin squeaky clean and fresh smelling, conditioners used if required and a spritz of gorgeous smelling cologne lasting for 2 weeks.
I do not use cage dryers, all your loved one's are dried with hand held hair dryers.
K9 Kutz dog grooming has been open in Huddersfield for 15 years and has been providing full dog grooing services for small to medium breed's, we will assist your dog's to look and feel their very best!
After your grooming session, your pooch is welcome with your consent, to play in our secure outdoor area if weather permits or to sit and rest in a dog basket until you collect. I will use crates if you prefer to keep your dog safe and happy while you return either, the choice is yours.



Please note that these prices are for dogs with a reasonable coat and any matted or tangled coats take longer therefore may cost more

Specialising in 1 to 1 grooming ideal for nervous dogs
no other dogs in the salon only yours
a calm relaxing salon with essential oil aroma to calm and relax

Salon security is a must nowadays and K9 Kutz is very secure with a high fence
Locked gates and CCTV
The Salon door is locked and only opened to the owner who dropped the dog off for grooming
and are only collected by someone else by prior consent from the owner

I sometimes take same day appointments, just phone me


Please note I no longer groom large or giant dog's due to the fact I do not use hydrolic tables or bath's
The old Farmhouse 1 Intake Golcar Huddersfield H7 4RB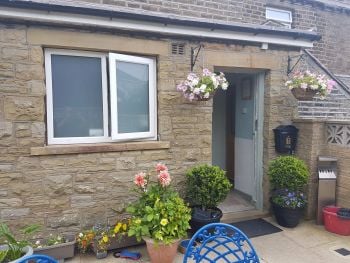 The Grooming Salon entrance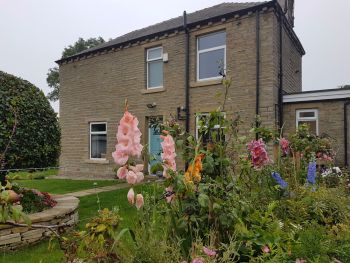 The Old Farm House
1 Intake Golcar Hd7 4RB